Right, 2014 is one week and a few Christmas crackers away from ending, so it's time for bloggers to work out their Favourite [THING] Of [YEAR] lists. I am no exception, especially as I've hardly reviewed anything for ages and kinda miss it.
So, exactly as I did last year, I've broken my enjoyment down into a series of headings. In this first effort, we'll tackle the podcasts, movies and music. One of those segments will be much, much longer than the other two.
Podcasts
Last year's favourite podcasts, The Bugle and House To Astonish, both experienced erratic schedules in 2014, due to John Oliver's new TV show and a presenter having a baby respectively. I think this proves conclusively the destructive nature of my love. (Although The Bugle produced some excellent episodes in the last few weeks, since afore-mentioned TV show went off air.)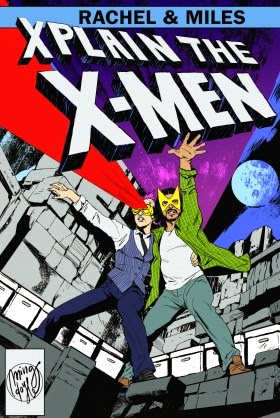 Still – this clears the way for some newcomers on the scene. Firstly, yes everyone, I too listened to Serial, and quite enjoyed it. Sagged a bit in the middle for me, but I thought they provided a more convincing non-ending than I ever expected them to. I've watched true-crime-based films and documentaries before and judged Serial as another of that genre, albeit in a new medium. Seemed to stand up well.
Best newcomer for me personally, though, was Rachel And Miles X-Plain The X-Men. If a charming, funny, affectionately-poking-fun look back at the X-Men's labyrinthine comic book history appeals to you, this podcast nails the pitch. So good, I signed up for their Patreon campaign. Their weekly YouTube reviews of current X-Men books are worth watching too.
Over in the weird-comedy section, the very, very funny ManBuyCow podcast put out the latter half of their second series at the start of 2014, hopefully 2015 will see series 3. The theme tune alone is worth listening for.Lastly, and most topically, both Tea and Jeopardy (the silly-but-fun scifi/fantasy books discussion show with Emma Newman) and Daniel Ruiz Tizon (South London's master of melancholy) put out daily Advent Calendar shows during December, and both have been great in their own ways, exploring festivity and helping us all build towards Christmas
.I also attended the recording of the Daniel Ruiz Tizon Is Available Bumper Christmas Annual last night, wrapping up a good year for him as he took his show from podcast to Resonance FM, but kept on chronicling the small victories and defeats that band together to make up our lives. You might be able to hear me laughing in the background throughout the annual and saying something about Doctor Who towards the end. Looking forward to seeing what Daniel does in 2015.
Movies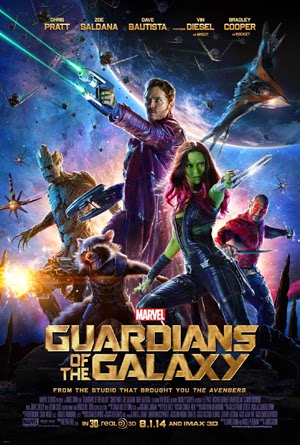 Okay, this is going to be short, especially if we restrain it to viewed films released during 2014. It's basically just the two Marvel movies (Guardians of the Galaxy and Captain America: The Winter Soldier) and The Lego Movie, all of which were very good, broad adventures with a unique flavour.
If I had to put them in an order, I'd say Guardians just edges out Lego for the top spot, but if you've any interest in those films and haven't yet seen them, definitely rectify that. They all entertain and emote with balanced skill.
I also caught up on some late-2013 movies recently: Frozen and The Hunger Games: Catching Fire, both of which were enjoyable, engrossing adventures. Catching Fire perhaps suffers a little from middle-of-trilogy-setting-up-for-last one syndrome, but they did inherit that issue from the book.
Frozen, meanwhile, aside from that very catchy song, is almost painfully likable and does interesting things with standard Disney tropes. Could've maybe used a few more memorable songs aside from Let It Go, but the story still held me regardless.
Music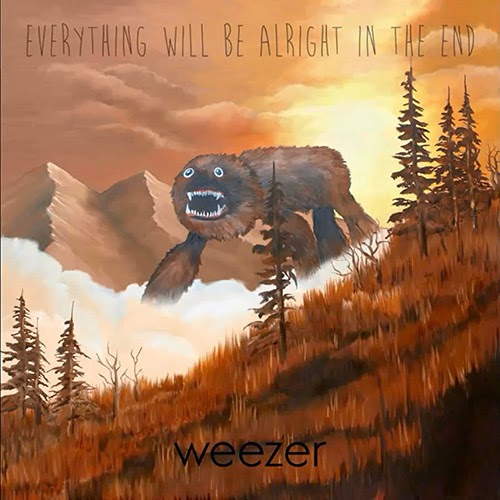 I've mostly tuned out of current music, but I bought a few current releases this year – new Elbow album The Taking Off And Landing Of Everything was definitely much better than their last one, including a few songs that made me feel properly sad/uplifted as only they can.
I also listened to the new Taylor Swift album 1989, mostly to see what the fuss was about, and found it a fun hour of pop. After a few stern Twitter recommendations, I went back and tried Red, her previous one, and yes, that's the country-catchy stuff. It stayed on rotation much longer.
New Weezer album Everything Will Be Alright In The End turned out to be an addictive collection of fun-but-not-stupid indie-rock, and no-one was more surprised than the band's own fanbase. If you used to like Weezer and drifted away, the new one strikes a good balance between memorable choruses and genuine emotion. I especially like the songs Cleopatra and Da Vinci, but other people have different favourites, and it's probably a good sign that there are enough high quality songs on the record for these arguments to exist.
Also played Weird Al Yankovic's Mandatory Fun for a while to great enjoyment, although like many parody albums, it got old eventually.
Lastly, as with the movies, I also discovered some 2013 music belatedly – primarily CHVRCHES album The Bones Of What You Believe and Nocturnes by Little Boots. Both smooth, driving, haunting music and great for writing to, I've found. There's a song on The Bones Of What You Believe that very much is the theme song of the fantasy novel I've just finished, to me. And I hardly ever have those kind of thoughts.
Right – probably two more posts to follow in this series, Books & Comics and Top Ten TV, same as last year. I'll attempt to get both out before 2014 dies, although one of them may slip and I can only apologise if so. Gotta see the last episodes of Doctor Who, Agents of SHIELD and Homeland before I can do TV, for starters.