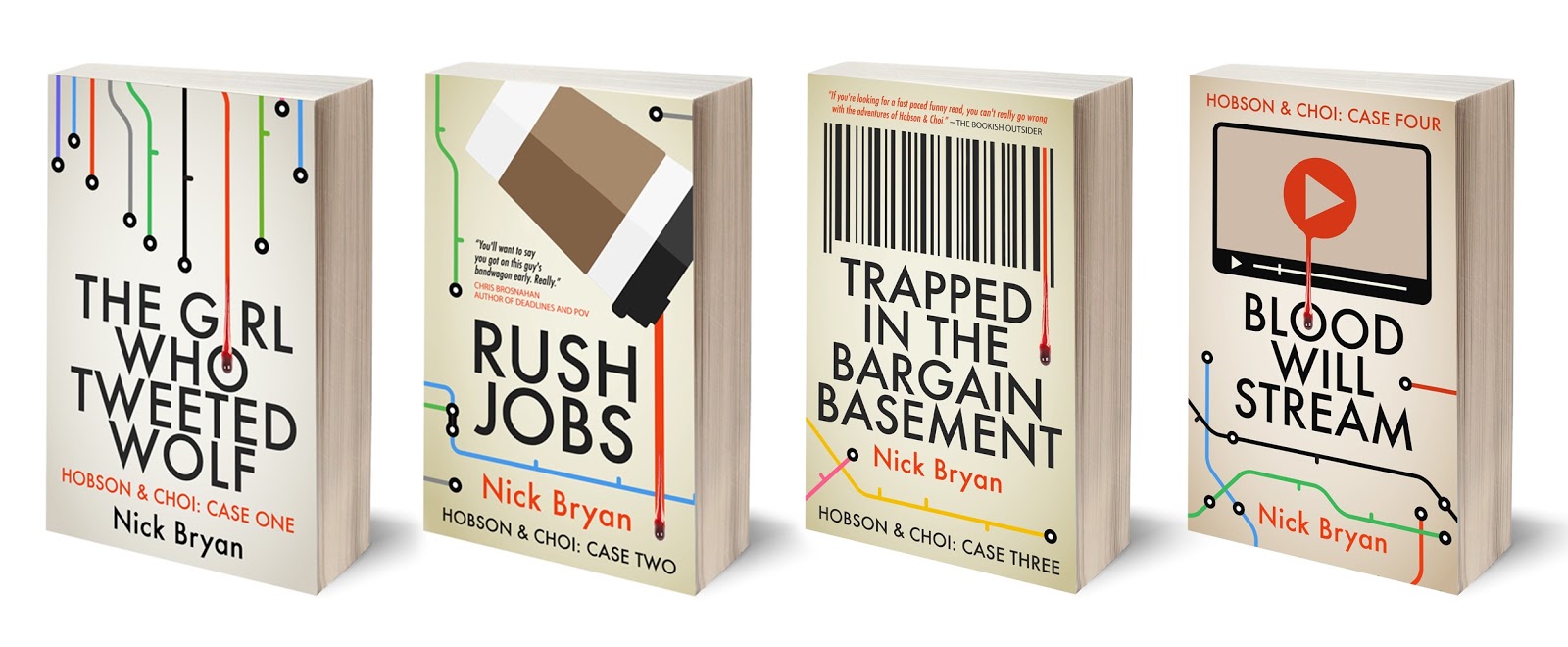 Today is BWS day! No, not "beers, wines and spirits" (my friend Paul used to work in Sainsburys BWS section), it's Blood Will Stream!
The fourth Hobson & Choi book is out today, featuring our heroes investigating the locked room murder of a YouTuber. Who did the deed, and can Hobson and Angelina find the killer without making the whole situation much worse? For once? Maybe?
I could type a lot more, but since I'm doing YouTube videos at the moment to tie in with this YouTubey book, I'll embed a video instead. Here are my release day thoughts. Ready yourselves.
There we go. Hope that stirred something in you. Aside from the thought "Man, that guy needs to stop waving his hands around."
Anyway, down to business: here are all the places you can buy Blood Will Stream in print and digital! Check it out! Hope you like it! Tell your friends! Etc! Release day woooooooo!