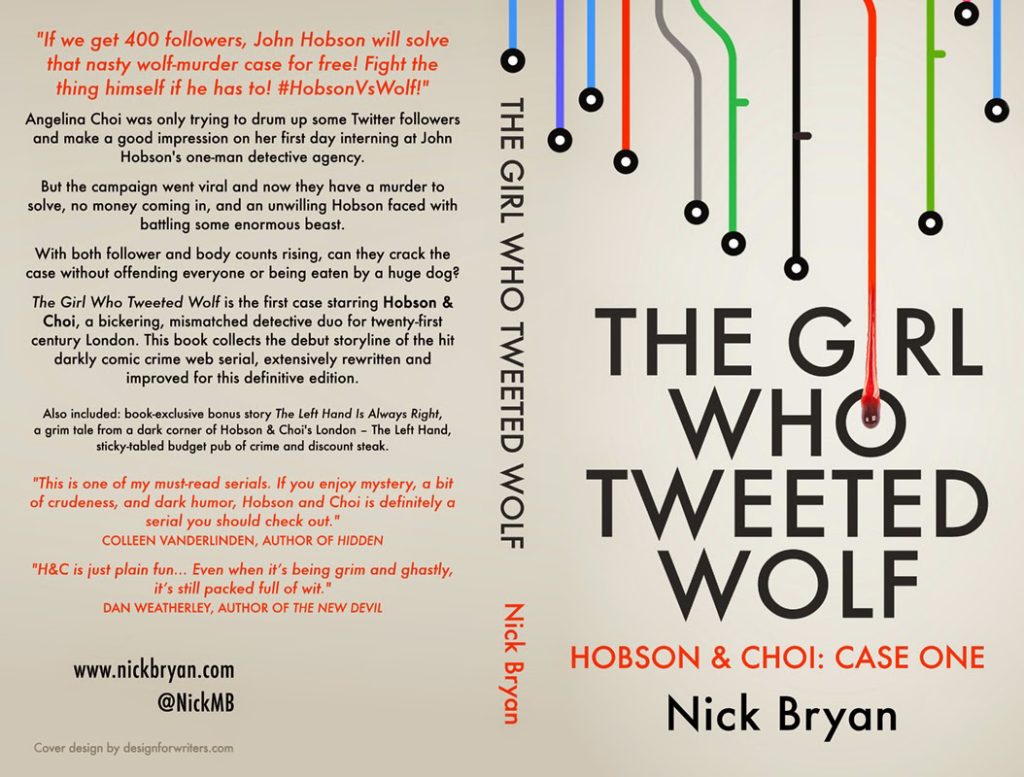 So, after a few weeks of slow roll-out, the final step of publication is here: my first book The Girl Who Tweeted Wolf is now in print! Next time, I may try and do it all at once for maximum impact, but this time, here it is a week later.
Basically: it's a darkly comic London crime novel, the first in the Hobson & Choi series. More details about the book, along with enthusiastic review quotes and such, on our very own official Hobson & Choi homepage.
But long story short, the print edition is available from Amazon here, or the Big Green Bookshop if you happen to be in London (and I've remembered to give them some stock).