Now that the whole Christmas/New Year block is fading into distant memory, time to get on with the serious business of getting Rush Jobs launched out into the world – the second Hobson & Choi book in which a new age of gentrified crime starts to pile up around our heroes. The book comes out on Monday 19th January, which is a mere two weeks away! Yipe!
So, probably time I showed you the cover, created once more by the good folk at Design For Writers. I'll throw in the blurb again for good measure.
"Sometimes #crime feels like the Matrix. Or the #patriarchy or #porn. It's everywhere, even in people you trusted, and there's so MUCH of it."
Angelina Choi returns for her second and final week of work experience at John Hobson's detective agency, ready for anything after their first successful murder solve.
After all that online buzz, they're in phenomenal demand. Can Hobson & Choi solve a kidnapping, play chicken with corporate crime, beat back gentrification, save a dog from drug dealers and head off violent backlash from their last case?
Or will grim revelations about Hobson's past leave them floundering in the chaos?
Rush Jobs collects the second major storyline in the Hobson & Choi saga, #1 on Jukepop Serials and #2 in Dark Comedy on Amazon, adding brand new chapters and scenes to the case.
Also included: bonus story Infernal Accounting, exclusive to this book. An unfortunate accountant is terrified of his first day working for Rush Recruitment – but they're only a temp agency, right? How bad can it be?
Launch Details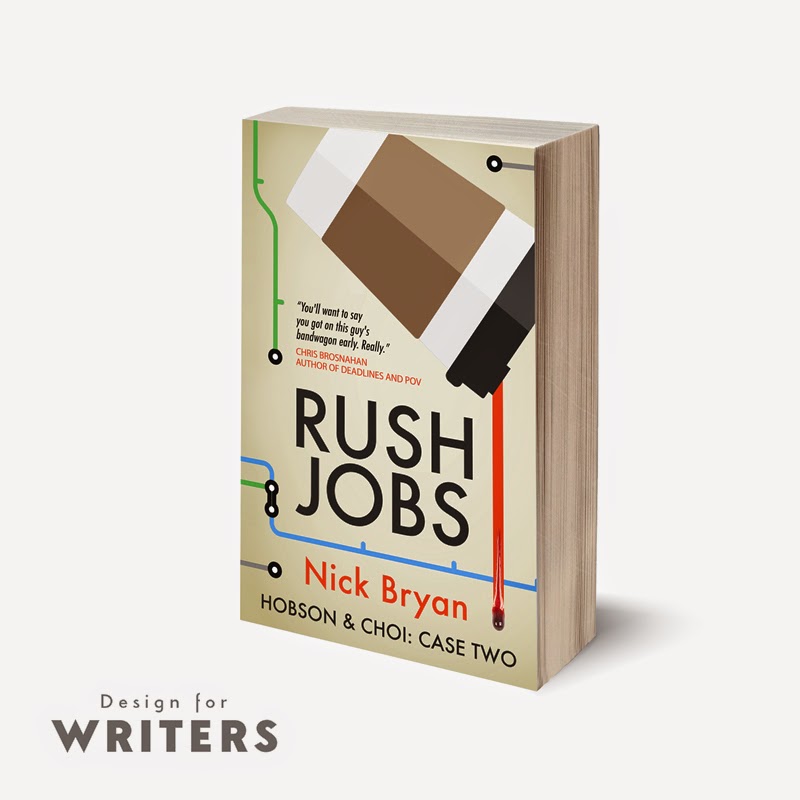 This time, thanks to better planning on my part, we should have the print and e-editions on sale on launch day. The same outlets as last time – Amazon for print, most popular e-shops for the digital edition. I'll also hopefully get copies in the Big Green Bookshop again, though that may take a tad longer.
As well as shoving the book on sale and tweeting about it, there's also a Hobson & Choi Blog Tour going on around the launch, starting on the 19th Jan and running for two weeks, spreading the word around the internet. So that'll be exciting.
If you want to register your interest in Rush Jobs, it is already up on Goodreads. If you want to be considered for a review copy, drop me an email. And if you've not read the first one yet, well…
The Girl Who Tweeted Wolf goes cheap!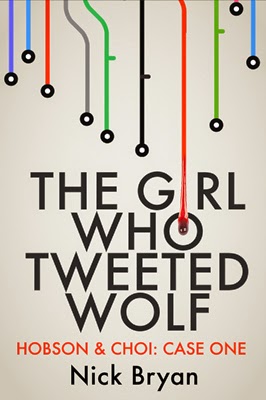 Wolves do not go "cheep", I know that.Anyway. To mark the upcoming release of book two, I've slashed the price of book one to give everyone a chance to catch up. It should be around a pound (or local equivalent, taking into account VAT, etc etc) on most e-vendors, so if you haven't read it, now seems a decent time.
If you already read the webserial and just want to check out the new extended back-up story in the book edition, this might help.
The print edition, I'm afraid, will not be going cheaper, as it's already down as far as I can really go. Sorry, paper-fans.
Anyway, check it out, and then prepare yourself for the Rush Jobs experience, as we deepen the universe